Wraparound Decks & Porches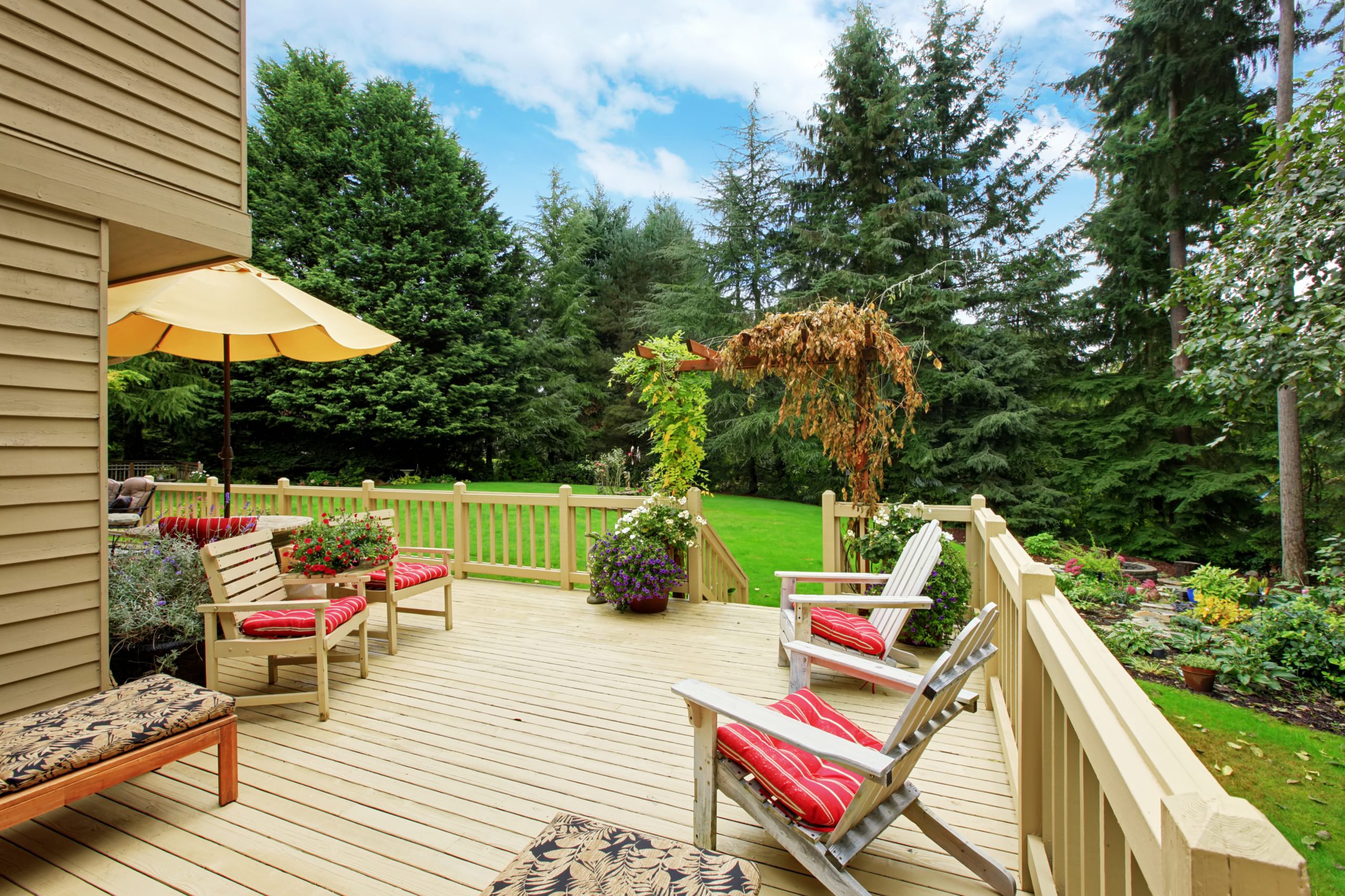 Beautiful Wraparound Decking Solutions
Are you in the market for a new wraparound deck in Lexington? Would you like a new wraparound porch in Richmond? Are you looking for a quality decking solution in Paris, Georgetown, Nicholasville, or Versailles? Look no further than a custom deck built by Lexington Deck & Siding.
Our deck builders are the best in the business. We have built decks all over Lexington and the surrounding areas, and would love for you to make the decision to hire us to build your new wraparound deck or porch.
Excellent Wraparound Porch Construction
If you'd like to enhance your property with a new wraparound deck or extended porch in Lexington, Richmond, Wilmore, Keene, Georgetown, Paris, Winchester, Nicholasville or the surrounding Kentucky areas, we would love to speak with you today. Get a free consultation at 859-413-4411
Our outdoor construction designers have decades of experience completing outdoor construction projects including many wraparound decks and porches, and we can build your new deck or porch according to your precise specifications and the latest local codes.
Whether you'd like a new cedar deck, composite deck, pressure treated wood deck, or decking built with another high quality material, we can help you get it done and guarantee you will be completely satisfied with the finished product.
New Wraparound Decks that You Will Love
Our goal is not simply to meet your expectations - our goal is to exceed them! Anytime a customer hires us to build a deck, we do so to the best of our ability according to the highest standards of craftsmanship with an eye on beauty and quality.
When we are finished building your new deck or new porch for you, you will be blown away with the quality of work, and your new outdoor structure will add a lot of value to your property.
If you'd like to speak to someone about all the options available to you for a new wraparound deck or wraparound porch in Lexington or the surrounding areas, please give us a call for a free consultation and free quote at 859-413-4411
You may also fill out the Free Quote form on this website and one of our friendly deck builders will be in touch with you soon. Thank you for choosing Lexington Deck & Siding!