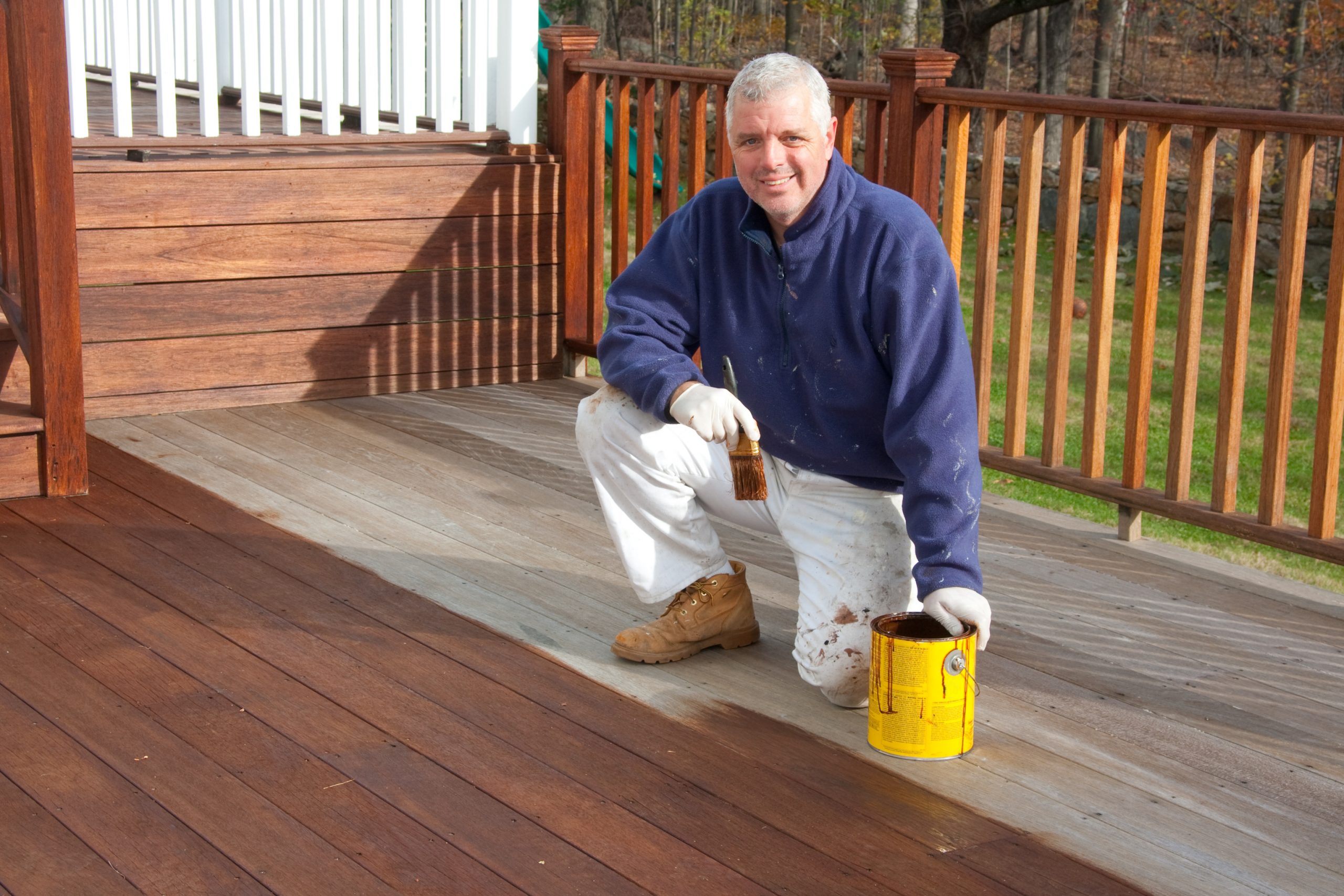 Wood Decking Stain & Seal Lexington KY
Is your wooden deck looking a little worse for wear nowadays? Has the color faded to look like slate grey, or is moisture turning your deck green? Those are tell-tale signs it's time for your deck to receive a little TLC, and at Lexington Deck & Siding we love breathing new life into existing decking with our Staining & Sealing treatment.
If we can help you with a Stain & Seal for your deck, please give us a call for pricing at 859-413-4411
Bleaching, Staining, & Sealing for Decks in Kentucky
Deck bleaching will remove the old grey appearance of weathered wood and bring back the natural beauty of the wood grain and color. We do recommend a bleaching treatment be paired with staining in order to lock in the color and prevent the deck from reverting back to that old gray look.
Deck staining will help protect your wood deck surface against the harmful effects of the weather an UV rays that will wreak havoc over time on a wood surface. Our stain will be applied to your existing deck with either a brush or a sprayer, and we offer a variety of beautiful colors for our customers to choose from. We can lighten up or darken up the look of your deck depending on what you'd like.
Benefits of Staining & Sealing Your Deck
There are significant benefits to getting a stain and seal treatment for your deck.
Benefits include:
Protection against the harmful effects of extended exposure to the sun.
Restoration of color and the natural beauty of your wood decking.
Protection against moisture.
Protection against wood warping.
Protection against rail splitting.
Resistance of stain to mold and mildew.
Overall life extension for your wood decking.
If you value your property and would like to extend the life of your existing deck structure, please give us a call and ask about our Stain & Seal treatment for wooden decks. Just call 859-413-4411
You may also fill out the Free Quote form on this website and one of our friendly contractors will be in touch with you soon to schedule your treatment.