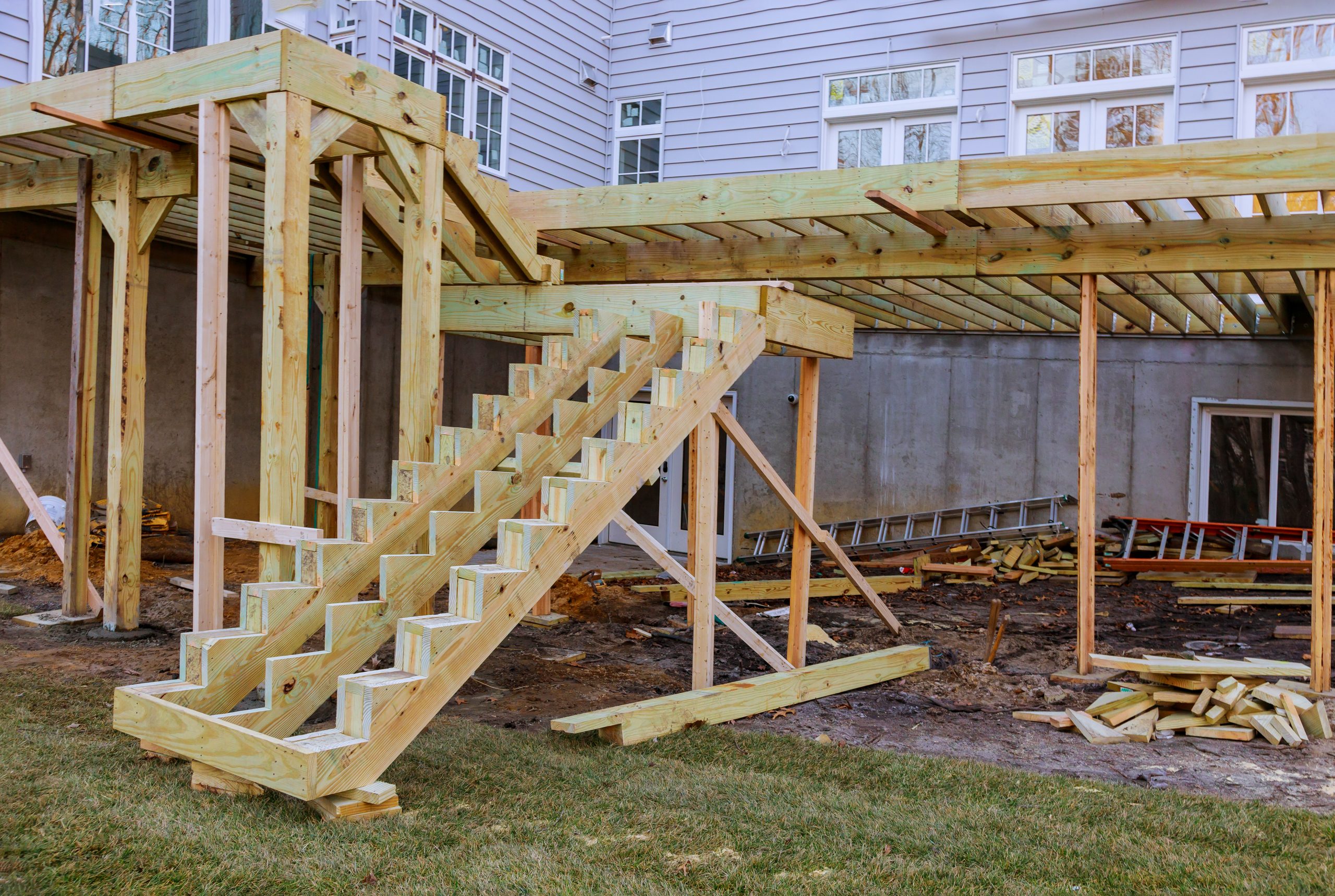 New Decks Installed Lexington KY
A new deck is a great addition to nearly any property in Lexington and the surrounding areas. During the warmer months we get plenty of sunshine, singing birds, and beautiful days outdoors. Add a little sweet tea, a fired up grill, and comfortable deck furniture and you can make a day of it. When it's a little cooler outside, the addition of an outdoor fire place means the trusty deck can still be a great space to relax or entertain. Humans were made to enjoy the outdoors - why not make sure your living space will make it comfortable and fun to entertain!
If you're looking for a contractor to construct a new deck for you in Lexington, Winchester, Richmond, Versailles, Wilmore, Keene, Georgetown, or the surrounding areas, please give us a call at 859-413-4411
Best Decking Contractors in Kentucky
Lexington Deck & Siding will connect you with local, reliable deck builders who understand the value you place on your property and the investment you're making in your new deck installation. When you hire us to work on a decking project for your home or office, we will treat you like we treat members of our own family and will do the job right the first time.
We use only the highest quality materials for our deck builds. Whether you're in the market for a new Composite Deck, Vinyl Siding, PVC Decks, Cedar Deck, Detached Deck, Multi-Level Deck, Wraparound Deck, or if you're in need of Deck Maintenance or Deck Repair we can help.
Our friendly outdoor construction contractors and deck building experts are standing by to speak with you today at 859-413-4411
Quality Deck Builders Winchester, Richmond, Georgetown, Nicholasville
At Lexington Deck & Siding, we know decks! We work with all shapes, all sizes, and all styles of decking, and would love to help you have the deck of your dreams. The process begins with contacting us for a free consultation. Our friendly contractors and outdoor construction designers will find out exactly what you're wanting, and we will offer suggestions based on our experience as to material type and decking styles, but we will always build according to your specifications wherever possible.
More often than not, after customers speak with us they leave a consultation with an even better idea of what they would like, and we pride ourselves on exceeding customer expectations. Consultations include a free quote for services, and once you decide to hire us we will sign a contract, set a date, then get to work completing your new deck. Once we're finished we will complete a final walk through with you, and all that's left for you to do is enjoy your new deck for years to come!
If you'd like to speak with someone about all the possibilities related to new decking solutions in Lexington for you, give us a call at 859-413-4411
Thank you for being our customer - we look forward to building your new deck!