Composite Deck Contractor Lexington KY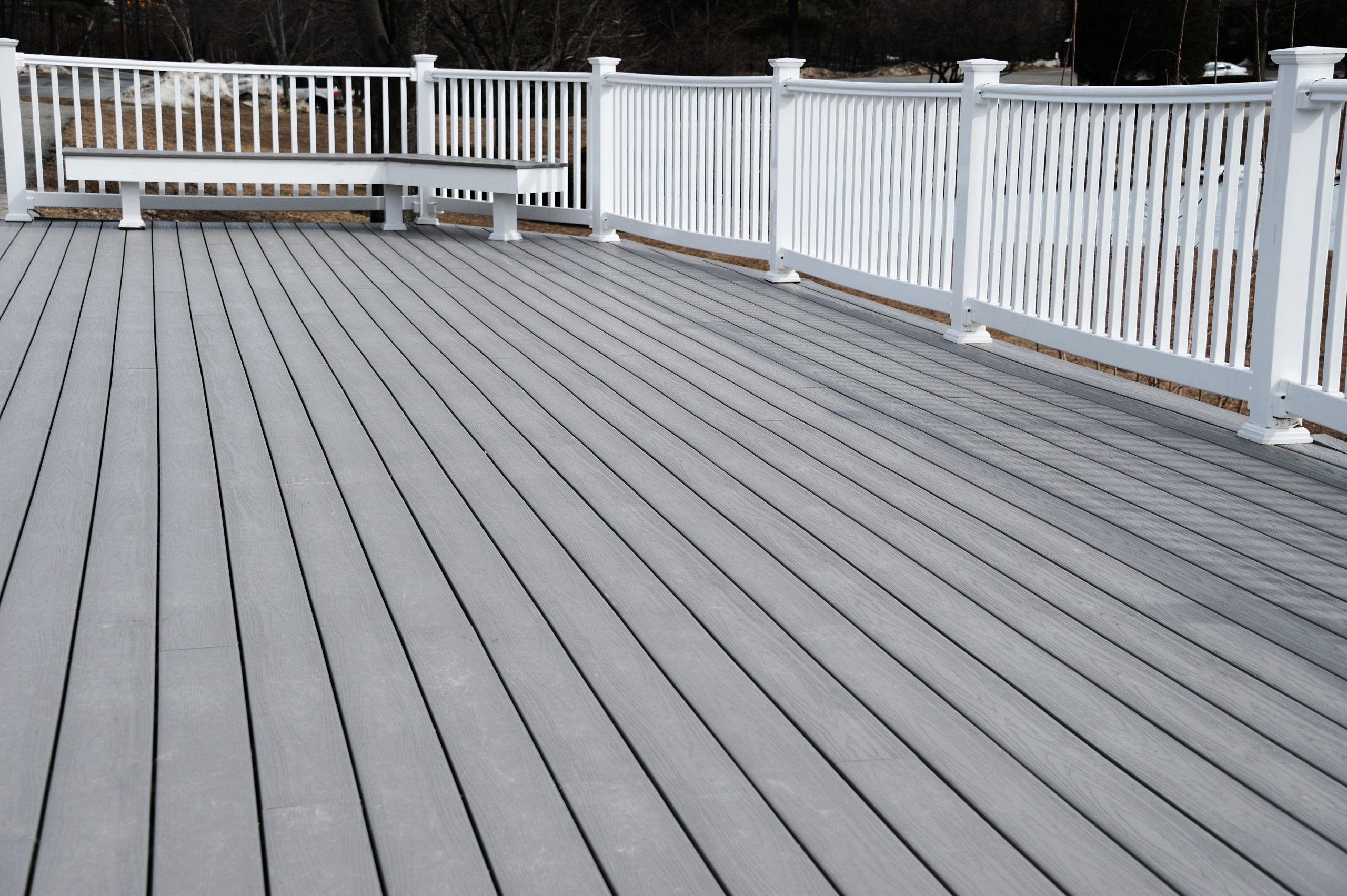 Best Composite Decking Contractor
The Lexington area is a great place in the world to be a deck owner! Picture yourself enjoying the outdoors in your comfy outdoor furniture with a glass of sweet tea in your hand. The birds are singing, the sun is shining, a gentle breeze is blowing, and you get to enjoy it all from the comfort your brand new deck from Lexington Deck & Siding.
If you're looking for a decking solution that requires very little maintenance and will last you a lifetime, look no further than new composite decking from Lexington Deck & Siding.
Composite Decks that Last a Lifetime
A composite deck is the ultimate build-it-and-forget-it decking solution for our customers in Kentucky. While we love wooden cedar decks for their beauty and reliability, all wood is subject to rot, the harmful effects of Kentucky weather, UV rays, termites and other pests, and a variety of other ailments.
A good wood deck will last a solid 20 years with property maintenance and that's a great deal for most people, but a composite deck built by us will literally last a lifetime. Additionally, composite decking requires virtually zero maintenance for the lifetime of the deck. You might need the occasional repair due to impact damage or accidents, but barring user damage a composite deck will stand up to all the things that damage a normal wooden deck without a scratch.
Think about it - temperature changes, moisture, sunlight, pests - none of those things negatively affect the quality of composite decking. There's no need to worry about rot, no need to pay for Staining & Sealing services, and no need to worry about termite damage - ever.
Top Quality Composite Deck Builder Lexington KY
The only drawback to composite decking is the cost of materials. We use the highest quality composite deck material on the market, and while you will pay more for a composite deck over wood deck products, the peace of mind that comes from knowing you'll never need to replace your deck again makes it worth it for many homeowners buying a new deck or replacing an old one.
If you're interested in having new vinyl siding or a new composite deck built in Lexington, Richmond, Nicholasville, Paris, Georgetown, Winchester, or the surrounding Kentucky areas, please don't hesitate to call our friendly contractors and outdoor construction designers at 859-413-4411
We are standing by to speak with you, and would love to share all the options available to you for a beautiful new outdoor structure in decking from Lexington Deck & Siding.
You may also fill out the Free Quote form on this website, and our knowledgeable staff will be in touch with you soon.
Thank you for choosing our deck builders to work on your composite decking project in Lexington. We look forward to serving you, and will make sure you are 100% satisfied!