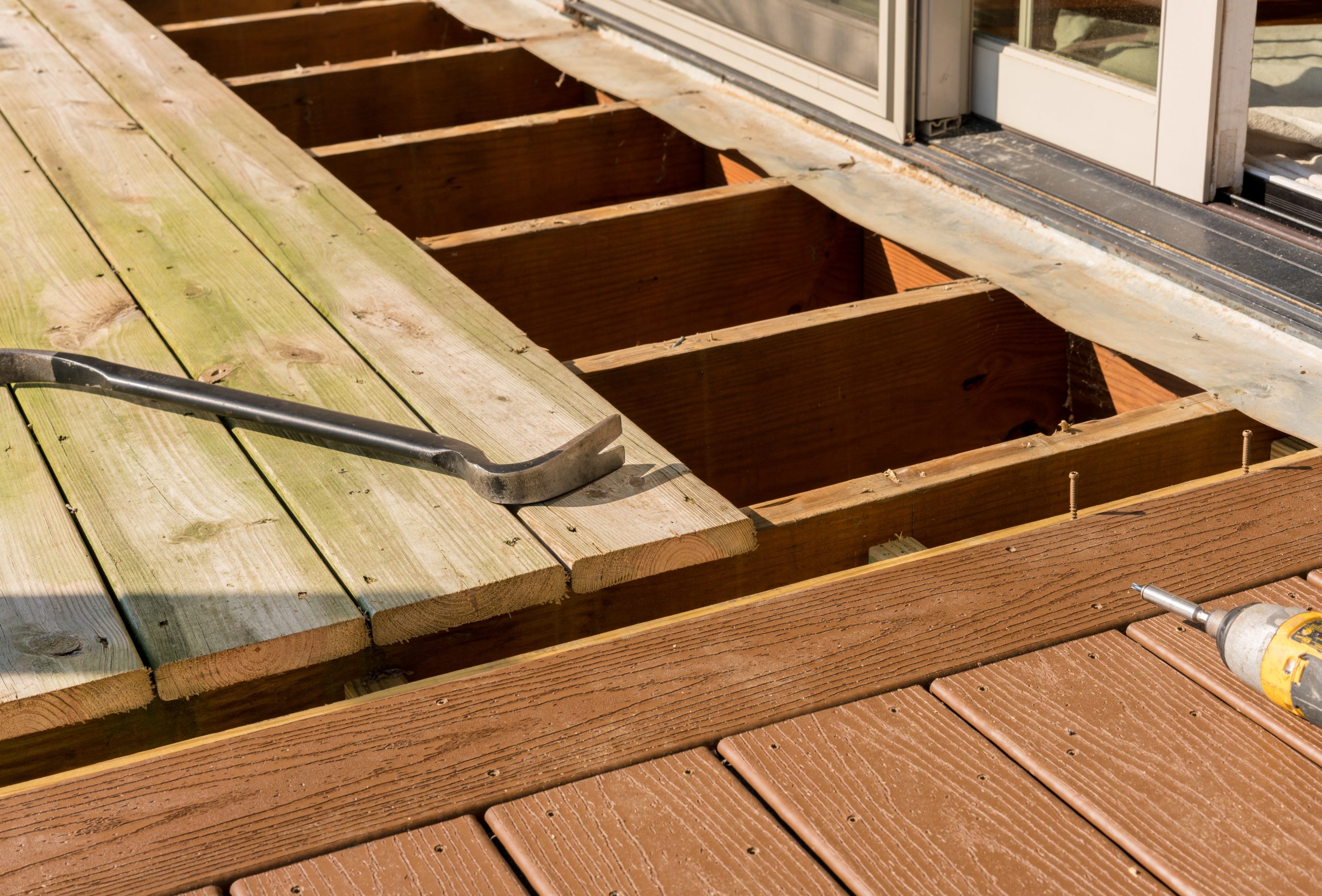 Decking Replaced Lexington Kentucky
Wooden decks have a lifespan that is eventually going to run out. Is your nearing the end of it's lifecycle? Are the boards faded and cracking, are your deck rails falling apart, or are those stairs about to come down? Leaving and old deck up creates a safety hazard and major liability for property owners. Why not get rid of that old deck and replace it with a brand new deck from Lexington Deck & Siding?
Our friendly outdoor construction contractors are deck building experts. Our fine deck craftsmen have decades of experience replacing decks and installing new decking all over Lexington, Richmond, Winchester, Wilmore, Keene, Georgetown, Paris, and the surrounding areas in Kentucky.
New Decks Built in Lexington
If you've had a wooden deck, it could be you'd like to keep from ever dealing with the headache of a deck replacement again. If that's the case, you might be interested in getting a new Composite Deck from Lexington Deck & Siding. If you prefer wood, we offer cedar decking, pine decking, and variety of other options for wood decking. We can work with you on various different types of deck builds and decking styles including deck railing, cover options, and various other deck amenities available.
Our goal is to help our deck replacement customers have the deck of their dreams that is sturdy as can be, and of the highest quality that will last for years to come.
Replacement Decks Nicholasville, Wilmore, Keene
At Lexington Deck & Siding, we take pride in providing the highest quality customer service and craftsmanship for custom deck building in the Lexington area. We understand you have a choice when it comes to contractors and that a deck is a serious investment for any homeowner. We will build a new deck for you that is sturdy, dependable, beautiful, and will provide many happy memories for you for years to come. We guarantee your complete satisfaction with our work, and if there are any problems along the way we will work quickly and efficiently to address concerns and make sure your new deck is exactly the way you want it.
When it comes to deck replacements in Kentucky, there's no greater contractors and deck builders to depend on. We guarantee it!
If we can help you with a free consultation and quote, please give us a call today at 859-413-4411
We are here to serve you, our customer. Thank you for choosing us for your deck replacement in Lexington, Nicholasville, Georgetown, Winchester, Richmond, and the surrounding areas in Kentucky.